FIRST ANNUAL OUTCAST THEATRE COMPANY FESTIVAL OF NEW WORKS
FREE ADMISSION
Sunday, June 23 11am through 7 pm
Manhattan Theatre Club Creative Space, Studio 4
311 West 43rd Street, 8th Floor (between 8th/9th Avenues)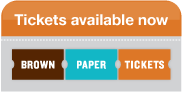 Outcast Theatre Company invites you to a free reading festival featuring the selected works of the playwrights Jacob Appel, Fengar Gael, Henry Meyerson, Duncan Pflaster and Lia Romeo.
Outcast Theatre Company's mission encourages dialogue on social topics, the human condition and the nature of connection, through live performance. Each of these works uniquely addresses this mission.
Join us for the performances, and discussions after each reading with Appel, Gael, Meyerson and Pflaster. Refreshments will be available for purchase and are permitted in the theatre space.
Sunday, June 23 at Manhattan Theatre Club's Creative Space, Studio 4
311 West 43rd Street, 8th Floor
(between 8th/9th Avenues)
11 am -1 pm: THE PORTRAITIST
by Fengar Gael, directed by Michelle Maccarone
featuring Katherine Booze-Mooney, Katherine Eterovich, Megan MacPhee, Kendall Rileigh, Alyssa Simons
1 pm -3 pm: JUMP JIM CROW
by Henry Meyerson, directed by Joshua Robinson
3 pm - 5 pm: A MARRIAGE OF INCONVENIENCE
by Jacob Appel, directed by Erika Creagh
featuring Bruce Barton, Kira Borrowdale, Ilana Kresch, Ryan Makely and Tracy Singer
5 pm - 7 pm: MESSIN' WITH THE KID
by Duncan Pflaster, directed by Joshua Robinson
7 pm - 9 pm: CONNECTED
by Lia Romeo, directed by Ascenza Montalbano-Pla
Reserve your ticket for the day at Brown Paper Tickets, and come and go as your schedule allows. Patrons will be admitted at the start time indicated for each performance, and at appropriate breaks. Patrons are encouraged to arrive at the start times indicated.